Indian Association of Colleges of Pharmacy
"Prasanna Enclave", First FloorNo.30, Bharathi Avenue Second Street Chennai -600 085
Tamil Nadu, India 
Tel  : + 91 -44 -2442 2211
Fax : + 91 -44 -2442 2211
Website : www.iacp.org.in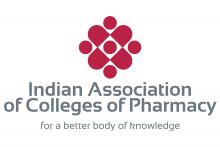 The Indian Association of Colleges of Pharmacy (IACP) registered under sec 10 of the Tamilnadu Societies Registration Act 1975 is a national organization whose mission is to serve its member colleges and their respective faculties, by acting as their advocate at the national level, by providing forums for interaction and exchange of information among its members, by recognizing outstanding performance among its member educators and by assisting member colleges and schools in meeting their mission of educating and training pharmacists and pharmaceutical scientists.
Jagadguru Sri Shivarathreeswara University
SS Nagara
Mysuru-570015
Tel : +91-821-2548353
Fax : +91-8212548359
Website : www.jssuni.edu.in

Jagadguru Sri Shivarathreeshwara University, also known as JSS University, is a deemed-to-be university located in Mysuru, Karnataka. It was established in 2008 under Section 3 of the UGC Act 1956 and is part of JSS Mahavidyapeetha, which runs a variety of educational institutions. This deemed-to-be university is recognized by both MHRD and NAAC by A Grade, has been focusing more on teaching, research and service , from its inception. Under the leadership and gracious Patronage and blessings of His Holiness Jagadguru Sri Shivarathri Deshikendra Mahaswamiji , the Chancellor of JSS University and Vice Chancellor , Dr. B. Suresh, a noted multifaceted leader in India, the university has made great progress in grooming graduates, postgraduates, and PhD researchers of great acumen by providing effective value based education in all the institution by giving importance to overall development of an individual through state-of-art facilities to make the learner a useful citizen to the country.